Workable is founded by Nikos and Spyros in Athens, Greece.
Workable secures $780K in seed funding led by Openfund and opens a UK office.
Workable raises $1.5M from Greylock IL and opens a US office.
Workable is now 50 employees and raises $27Μ in Series B funding.
Over 250K jobs advertised by Workable customers.
Workable scales to over 100 employees across 3 international offices.
Workable raises $50Μ to automate recruiting for SMBs.
Over 50 million candidates have applied to jobs through Workable.
20K companies have used Workable to hire.
Workable grows revenue by over 50% in one year!
Over 1.5M hires made by our customers. Workable now has 280+ employees globally.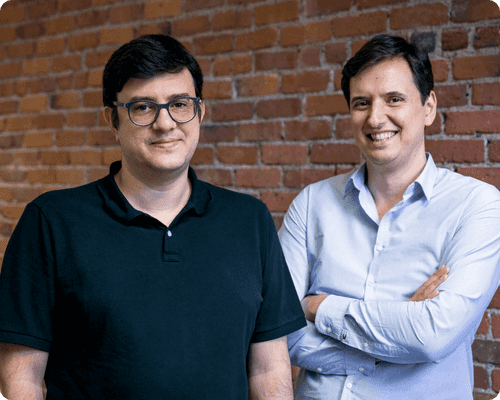 Kushal Gupta
Solutions Consultant, UK
It's lovely to be a part of the Workable team at such an exciting point in their journey. I really enjoy my role as a Solutions Consultant as it gives me the opportunity to work on interesting projects with prospects and existing customers, helping them realize maximum value in our product....
While the work is challenging and very rewarding it is all underpinned by the lovely team I am lucky to be a part of, plus we get the flexibility to WFH, remotely or from the office!
Thanos Dimitriou
Senior Product Designer, GR
I always had three major items in my checklist: an inspiring product, a role that challenges and drives me to grow as a professional and a company culture, built around great people, that empowers me to do my best work, seamlessly....
Workable checks all of the above. It is a world-class product, built by an awesome company with an entrepreneurial spirit. Working for Workable is not a mere job, it is a mission.
Hayley Haggerty
Customer Support Specialist, US
Since starting at Workable, I've had opportunities for growth and development not only in my position, but personally as well....
As part of the dedicated Customer Support team, I've had the privilege of working directly with our customers, the Account Management team and so many others, all of which have displayed the care and dedication that Workable offers to everyone, no matter their role.
Eleni Karakizi
Senior Test Engineer hybrid employee, GR
Working for Workable is a journey full of new and exciting experiences. You work among great people who are those that will help you grow even more!...
The modern environment gives you the opportunity to create a product which is awesome. The culture of people around you makes you start every day with happiness.
"This is only the beginning. There's still much more to come!"
Nikos Moraitakis
CEO